Delicacy, softness and smoothness are its irresistible charm. Lazy sexy elegance is irresistible.
The silk pajama dress has its own luster and renders the whole body skin, highlighting the full femininity. You should also love life and keep it delicate at home.
The beautiful silk suspender nightgown puts sexiness and elegance on the body in a second.
The looming neckline, exquisite French lace, just the right amount of sex appeal, and the femininity of women can be felt at the touch of a button.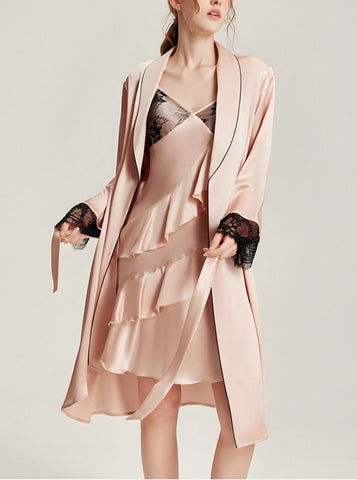 The sexy open back shows charming curves, and the warm red makes the home more energetic.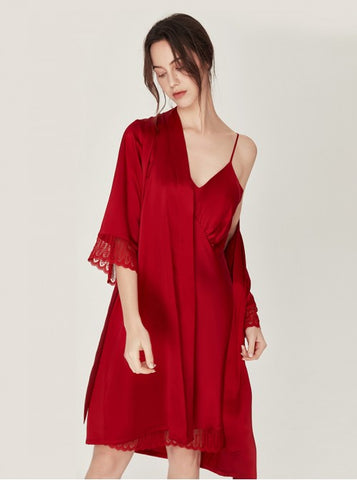 Light and elegant, warm and subtle, self-explanatory. There was a saying: "Women wearing silk: seven points high-end, three points sexy." Needless to say, without fancy design, it quietly presents beauty, giving you the infinite charm of various styles.